January 27, 2015
A few completely random pictures from my time in New York City and Long Island. I had so much fun despite being sick — I mean, when you have cupcakes, bagels, family, a kitty, a roaring fire, and your favorite bar, how can you not be happy?
A trip to NYC would not be  complete without these cupcakes.
So much beautiful snow started falling the second I got off the plane. I was in heaven.
I got to have a beer at my favorite bar.
And go to a hockey game. Hockey is so much fun to watch!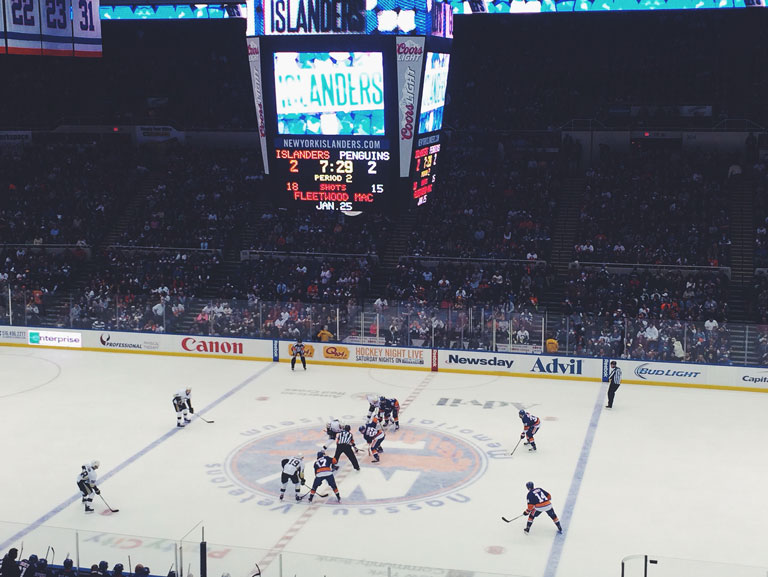 The islanders won!
Yes, those are homemade nutella stuffed, brown butter sea salt chocolate chip cookies.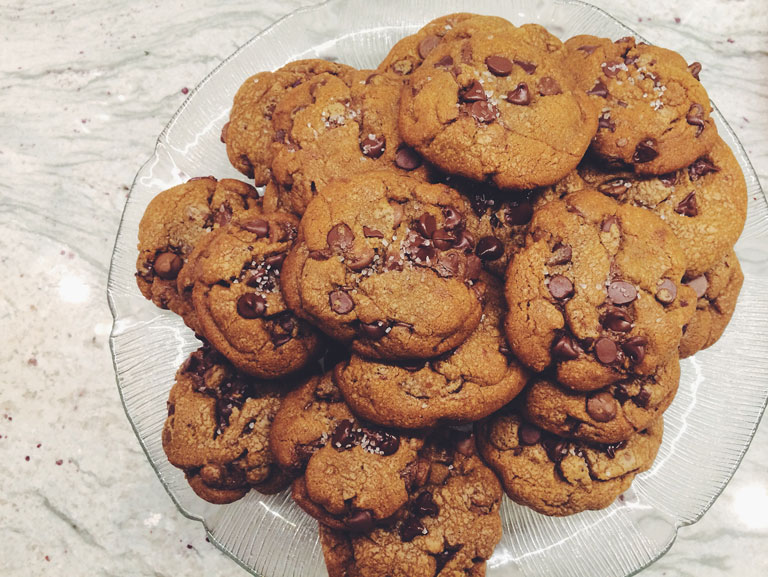 I had tea with my wonderful neighbors.
And cuddled with my cat.
Bagels. The best ones are in New York.
I got to have dinner with a dear friend. Nothing beats friendship and pasta.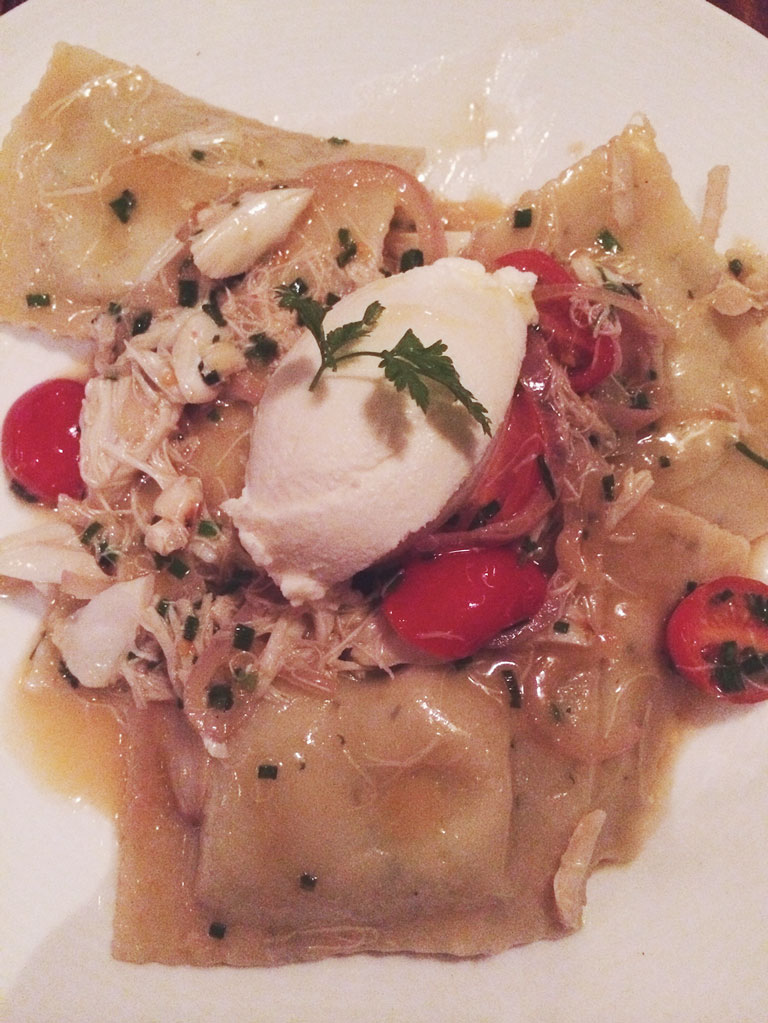 And there's nothing like my dad's homemade baked clams.
One more of my crazy kitty!
What are your favorite things to do when you visit home and your family?